---
---
Inside of you is the ability to feel well.
We will help you strengthen your own capacity for self-healing.
---
U.S. Adults Suffer from Chronic Pain
Of Physician Office Visits Involve Drug Therapy (CDC)
People in the U.S. Experience Impairment Due to Anxiety Annually
Annual Cost for Treatments & Loss Due to Chronic Pain ($ USD)
Advanced Wellness Partners Has Solutions
See what some of our clients are saying.
You can't get any better than Advanced Wellness Partners. Elza has so many tools in her tool belt to assist with healing- whether it be physical, emotional, or spiritual. If you're going to Advanced Wellness Partners, you're in amazing hands. I would definitely recommend! Tiffany B., Wesminster, Colorado
If I could give this more than 5 stars, I would. Elza is probably the most intuitive and  naturally gifted healer I've ever met. She has helped me to find balance in my body and my spirit, to let go of toxic emotions from my past that were harming me, and has given me strength and guidance to heal and grow.  Every session with Elza is like an awakening.  My children now ask to go see her when they aren't feeling well, and she is like our family doctor and counselor all rolled into one!!   Katie, Golden, Colorado 
"Elza's is a gifted healer, visionary and communicator. Her BodyTalk sessions always bring on a major life shift. Her sensitivity and profound intuition have helped me and so many of my clients reach deeper and deeper levels of healing and wholeness." Karen Atkins, WuDang Qi Gong Instructor, Certified Advanced BodyTalk Instructor, Entrpreuner, San Francisco, California 
Elza is an amazing healer! Body Talk has helped me with many things but especially for TTC, prenatal, labor and post partum. I highly recommend to anyone with these issues but also for any kind healing need. I always leave feeling lighter and connected. She does in-person and distant healing and the results are fantastic in either case! Elza~ you're the best! Gretchen, Denver, Colorado
Call us today for a FREE Consultation 303-435-0671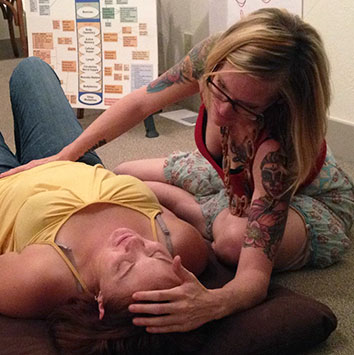 Committed to Your Empowerment
At Advanced Wellness Partners, we are committed to sharing cutting-edge knowledge and lifestyle education that enables you to choose appropriate methods of healthcare for you and your family, while become an agent of change in your own unique healing process.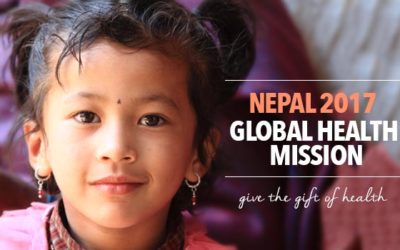 "Happiness is not something readymade. It comes from our own actions." H.H. the 14th Dalai Lama We are raising money and awareness for Nepalese victims of the 2015 earthquake who are still without basic services including healthcare. In October 2017, a team of holistic medical practitioners from the U.S. and Europe will visit Nepal to deliver free medical services to children, families, nuns, monks and the elderly. Advanced Wellness will be joining this mission providing BodyTalk, Structural adjustments, health education and other hands on therapy. ALL DONATIONS ARE TAX-DEDUCTIBLE To Make A TAX- DEDUCTIBLE Donation Click Here This Medical Services Trip offers the opportunity for BodyTalk practitioners, doctors, nurses, acupuncturists, herbalists, chiropractors, massage therapists and other holistic practitioners to experience Nepal and be of service to children, families, monks, nuns and the elderly. We also welcome non-medical support volunteers to assist with the clinics. We strongly believe that natural medicine and its techniques are effective for all populations and especially for areas where native healing traditions exist. During this health services trip, we will be offering hands off and hands on healing techniques, acupuncture with and without needles, moxibustion sessions, and medicinal herbs brought from the U.S. We are very happy to be able to work with the local population to provide free, high quality healthcare and at the same time introduce our participants to the richness of Nepalese culture. Organizers: Dr. Janet Galipo, Holly Steflik and Lama Glenn Mullin have all spent time in Nepal, Tibet and the Himalayas. Janet and Holly will be co-leading the volunteer medical efforts in different locations throughout Nepal. Lama Glenn Mullin will serve... read more
Benefits of Advanced Wellness Partners
Integrative cutting edge approaches to addressing each individual's unique healing needs.
Non-Invasive services designed to stimulate healing by building a rewarding and sustainable balanced lifestyle.
Whole healing that encompasses the whole person.